Teaching Science
So I had a huge argument on Twitter, mainly with @biolady99.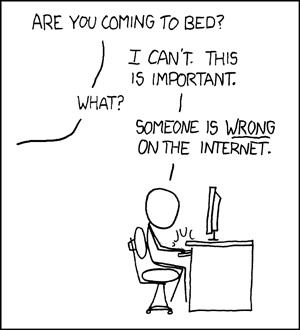 http://xkcd.com/386/
I shared a link to the news story that teachers are going to be given training about helping students with mental health issues, including recognising the early signs of problems (EDIT: new guidance as .pdf) I think this is great. I think this is really important. But I pointed out that this is more than a little ironic seeing as the support for students with identified mental health needs is, shall we say, uneven.
.@Edexec@schoolsontap@CU_Trust maybe @trussliz could comment on CAMHS cuts? see http://t.co/YEcm8eFNkU for info. cc @YoungMindsUK

— Ian (@teachingofsci) June 17, 2014
A long discussion followed, and as usual many of the points were hard to make clearly because of the 140 character limitation. So here I am, with three ideas I want to get out of my system by clearly…
View original post 1,111 more words